"We Could Easily Blunder Into War" With North Korea, Lee Hamilton '52 Tells NPR Affiliate
August 11, 2017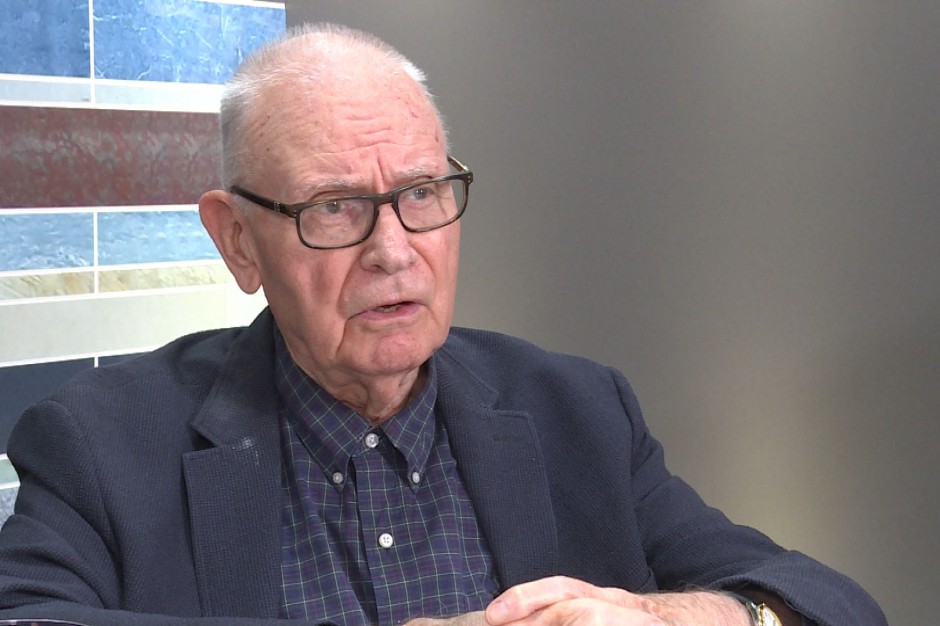 "I think we're in a very dangerous moment because of the threat from North Korea," Lee H. Hamilton, veteran statesman and 1952 graduate of DePauw University, tells NPR Bloomington, Indiana station WFIU. "The provocative statements from the two leaders, North Korea and the United States, has fueled alarm across the world, and we could easily blunder into war." (photo at right by Tyler Lake)
A congressman for 34 years, Hamilton chaired the House Foreign Affairs Committee. He tells the radio station, "I think now is the time to ratchet down the rhetoric and the actions and try to calm things down and open up a political process with North Korea. I don't suggest that will be easy, but we must turn away from war because the consequences of even a quick, ugly war would be catastrophic in terms of casualties no matter who wins or how they win."
He states, "I do not think North Korea is going to give up its nuclear weapons. Nuclear weapons have become essential for the identity of North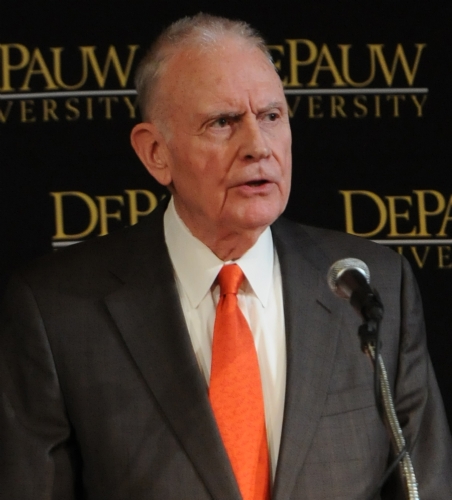 Korea. I know it's not popular to suggest that we have to talk to North Korea, but it is essential. And what we have to ignite is a political, diplomatic process to get these two leaders to calm down their rhetoric, to take steps to reduce the number of military provocative actions, and get us on a track toward a peaceful resolution to this problem we have with North Korea. None of that will happen quickly. If talks were to begin, which I hope they do, it will take a lot of time. But it's better to talk, talk, talk than war, war, war, in the words of Churchill."
Access the interview here.
A history major and basketball standout at DePauw, Lee Hamilton was awarded the Presidential Medal of Freedom in 2015. He was inducted into the Capital One Academic All-America® Hall of Fame and has also received the Churchill Award for Statesmanship, the Eisenhower Medal for exceptional leadership, the Distinguished Service Award from the U.S. Association of Former Members of Congress, and the Franklin and Eleanor Roosevelt Institute Freedom From Fear Award, among many other honors. He's also a member of the Indiana Basketball Hall of Fame and DePauw's Athletic Hall of Fame.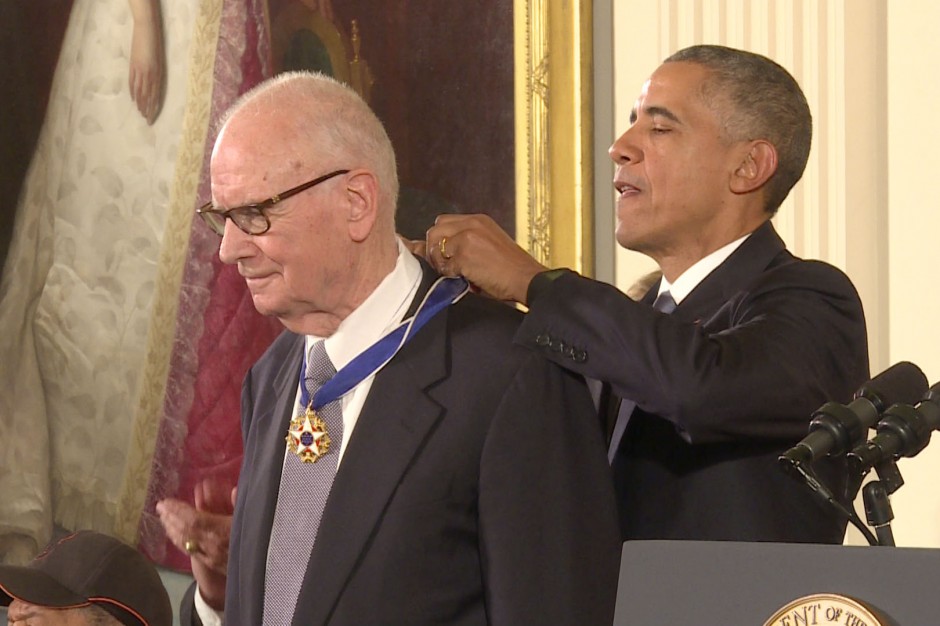 The New York Times' David Brooks opined of Hamilton, "The country is hungering for leaders like him: open-minded, unassuming centrists who are interested in government more than politics."
Congressman Hamilton has been a frequent visitor to his alma mater over the years. He delivered an Ubben Lecture on March 15, 2011 as well as his alma mater's commencement addresses in 1971 and 1998.
Source: WFIU (NPR)/Bloomington, Ind.
Back