DePauw's Plans for Viewing the Total Solar Eclipse Noted in Newspaper
August 13, 2017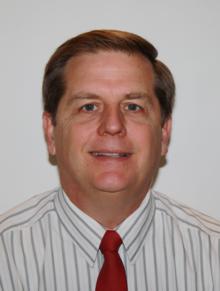 "The Aug. 21 solar eclipse is shaping up to be a lights-out thriller, considering the number of watch parties, merchandise and events being tied to the rare occurrence," notes the Terre Haute Tribune-Star. Lisa Trigg reports that "many sky-watchers from DePauw University in Greencastle, which boasts an observatory and astronomy club, are planning to travel to Kentucky to view the totality."
She adds, "DePauw physics and astronomy professor Howard Brooks said the eclipse will have only about 93 percent coverage for the Putnam County area, but is still worth watching."
Dr. Brooks tells the newspaper, "I encourage safe viewing by pinhole projection, either by watching the sunlight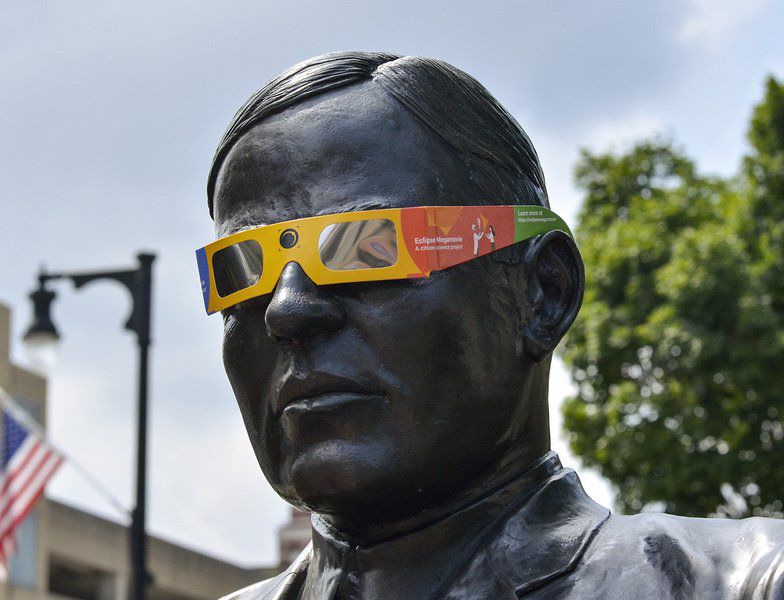 on the ground from light passing through the leaves of trees, or through a pinhole made in a sheet of aluminum foil or paper card stock."
A photo accompanying the article shows a Terre Haute statue of Max Ehrmann, the 1894 DePauw University graduate who penned the famous poem, Desiderata, donning eclipse safety glasses (image by Austen Leake/Tribune-Star)
Access the complete story at the newspaper's website.
Source: Terre Haute (Ind.) Tribune-Star
Back