DePauw Receives $6 Million Gift for Need-Based Financial Aid; Commitments to The DePauw Trust Top $56 Million
February 16, 2015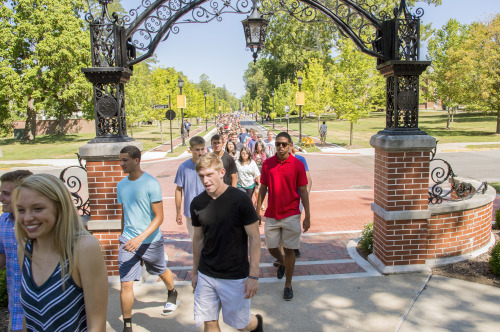 President Brian W. Casey announced today that DePauw University has received a $6 million estate gift from the Theodore R. Peterson and Elizabeth Emison Peterson '40 Living Trust to support need-based financial aid for DePauw students, specifically through The DePauw Trust.
With this new gift, commitments to The DePauw Trust as part of The Campaign for DePauw have surpassed $56 million (gifts to The Campaign for DePauw have now reached nearly $210 million). Gifts to The DePauw Trust are part of a long-term effort to considerably expand the University's endowment dedicated to student access and support.
"In establishing The DePauw Trust, our goal was to ensure that this form of education -- with small classes and a dedicated faculty -- is available to students from all walks of life," said Brian W. Ca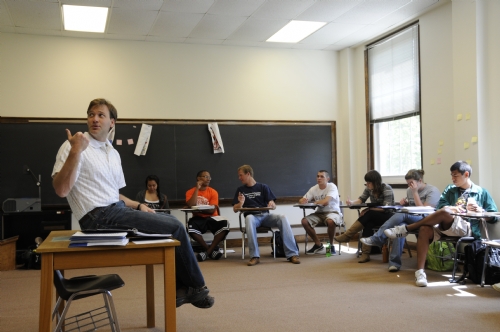 sey. "With this gift, Mr. and Mrs. Peterson leave a transformational legacy for DePauw students for generations to come. On behalf of all of our students, I am immensely grateful for their generosity and, most importantly, for what their gift will mean to the future of DePauw."
The gift from the Peterson Estate will establish the Theodore and Elizabeth Peterson Endowed Scholarship Fund within The DePauw Trust, which is the latest extension of the University's historical commitment -- which dates to the Rector Endowment and the establishment of the Rector Scholars Program of 1919 -- of making a DePauw education available to promising students regardless of their financial situation.
Recent gifts to The DePauw Trust from Timothy and Sharon Ubben (both '58), Dave and Suzanne Hoover (both '67), Kathy Vrabeck '85, and Mike and Sue Smith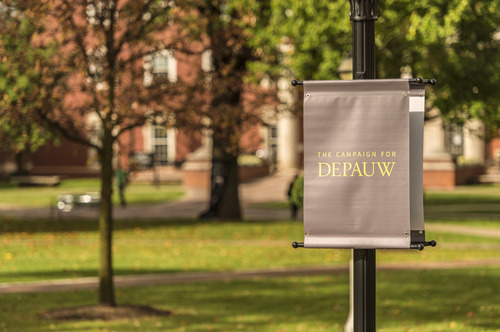 ('70 and '71), among many others, are also part of the University's efforts to undergird the University's commitment to student access through increases in the University's endowment.
Mrs. Elizabeth "Beth" Emison Peterson '40 attended DePauw in 1937 and was a member of Kappa Kappa Gamma. She is the daughter of Richard A. Emison '16 and Esse Summers Emison '17. Her husband Theodore R. "Ted" Peterson is a friend of the University who graduated from the University of Illinois. He spent much of his career in the lumber business of his father-in-law, Richard Emison. Beth Emison died in September of 2006, while Ted Peterson passed away in February of 2014.
Back