Prof. Jeff McCall '76 Questions Relevance of Super Bowl's Halftime Show
January 29, 2012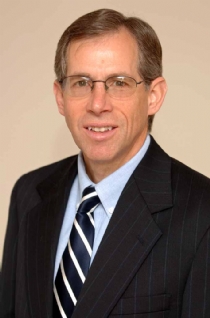 "It seems ridiculous to think a music concert would fill its intermission break with a few downs of live football on the stage," begins a column by Jeff McCall, published in today's edition of Rhode Island's Providence Journal. "So, one must wonder why the National Football League feels so compelled to fill its Super Bowl halftime with a pop concert. Marketing professionals advise companies to keep their promotional efforts linked to the product being pitched. Madonna's upcoming performance at Super Bowl XLVI, next Sunday, as well as halftime shows of recent years, has no relationship to the professional football product."
McCall, professor of communication at DePauw University and author of Viewer Discretion Advised: Taking Control of Mass Media Influences, notes that the now-standard halftime musical performances are designed to attract Super Bowl viewers who aren't interested in football.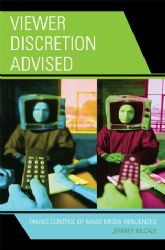 "Is the NFL that insecure to think its biggest game of the year can't generate sufficient viewership?," he asks. "There wasn't a pop concert at halftime of the playoff game when Denver upset the Steelers, but the ratings were enormous. By now, the Super Bowl is such a cultural phenomenon that it doesn't need the crutch of pop-music halftimes to make a go of it. No football fans will cancel their Super Bowl parties if a burned-out entertainer doesn't fill halftime."
Dr. McCall adds, "If the NFL's objective is to attract viewers who otherwise wouldn't watch the big game, then let's think outside the box of concerts and consider having Bill O'Reilly do an on-field halftime interview with Barney Frank. Let's get the brainy viewers into the tent with a special Jeopardy edition in which Ken Jennings takes on NFL Commissioner Roger Goodell. Perhaps we can reach those non-NFL fans who like cooking shows and let Paula Deen stir up a surprise post-game buffet for the players."
The complete column is available at College News.org.
A 1976 graduate of DePauw and the faculty adviser to student radio station WGRE, Jeffrey M. McCall is frequently called upon by major news outlets to discuss media matters and has been quoted in more than 100 newspapers. He was cited last week in the Atlanta Journal-Constitution and the January 18 Los Angeles Times.
Source: Providence (RI) Journal
Back