Bud Walters '63 on Cover of Radio Ink
January 31, 2012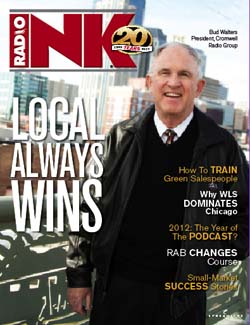 "Cromwell Group President Bud Walters is perhaps the definitive successful small-market operator," begins an article in the January 23 issue of Radio Ink, which features Walters, a 1963 graduate of DePauw University, on its cover. "His deliberate and smart approach to building a company has served him well over the years. He's achieved his goal of serving local communities with a great broadcast product, and his willingness to share his successes and experience with others has earned him a stellar reputation throughout the radio industry."
The text notes, "Today, the Cromwell Group consists of 22 stations in towns like Decatur, Effingham, Mattoon, and Vandalia. And throughout the years, Walters has stuck to his plan of looking for undeveloped and underdeveloped stations and and achieving his mission of serving the community."
Ben Downs, vice president of Bryan Broadcasting, says that Walters "has played a role in a significant percentage of radio's development. He's always been willing to share his ideas and things he's learned with people who are new to the business. Radio is blessed with a few special people who get into the business early and stay late. That love for our industry and our communities is what makes Bud and the owner-operators like him unique to radio. They're why radio continues to remain relevant as we start looking toward the second century of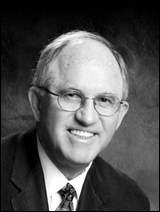 radio broadcasting."
Read more at the magazine's website (the complete article is available to subscribers only).
Bayard H. "Bud" Walters was a communication major and WGRE staffer as an undergraduate and serves on DePauw's Board of Trustees. He served four years in the U.S. Air Force and later earned an M.B.A. from Indiana University.
Walters was a 2009 recipient of the Broadcasters Foundation of America's Ward L. Quaal Pioneer Award. Details are available in this previous story.
Source: Radio Ink
Back