Al Jazeera's Nisreen El-Shamayleh '04 Discusses Dangers of Reporting from the Middle East
February 3, 2012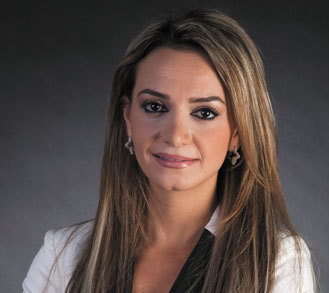 "Jordanian journalist Nisreen El-Shamayleh was recently taught how best to stay safe when covering events in the world's hot spots," begins a story published by Jordan's Jo magazine. "As part of an intensive hostile environments course run by former British special forces soldiers, the Amman-based correspondent for Al Jazeera English learned everything from emergency first aid to how to identify landmines, in their cruelly confusing shapes and sizes." (photo: Alaa Sukhni)
El-Shamayleh, a 2004 graduate of DePauw University, states, "Some look like little toys. I could easily pick them up and play with them."
In an article on the perils reporters in the Middle East and North Africa face, Laith Abou-Ragheb writes, "She hopes she'll never have to put these new skills to use in her reporting locally and around the region, but given the tumultuous events of last year, and their effects on her work, it's probably best to err on the side of caution."
Access the piece at the magazine's website.
Back