Ed Garnes '99 Among Presenters at Georgia Tech Black Leadership Conference
February 27, 2012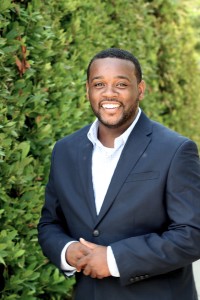 Edward M. Garnes Jr., a 1999 graduate of DePauw University, was among the presenters at the Georgia Tech Black Leadership Conference (BLC). The event took place March 3-4.
Garnes participated in a town hall session titled, "HBCU's & PWI's: Breakdown Black Leadership and Identity." The session took "an in depth look at the myths, rumors, and adversaries that surround Historically Black College & University students and students at Predominantly White Institutions."
BLC is an annual event hosted by the African American Student Union (AASU) that promotes leadership and diversity in professional and community life. Since it began in 2004, the BLC has hosted prominent and prolific speakers such as Atlanta mayor Shirley Franklin, Maya Angelou, (then) Senator Barack Obama and Cornel West.
Read more here.
Ed Garnes, an English (writing) major at DePauw and founder of From Afros to Shelltoes, was the 2011 recipient of the Chozen Award for "Motivator of the Year." Details can be found in this previous story.
Back