State Department's Keri Maloney '94 Featured in Hometown Newspaper
March 12, 2012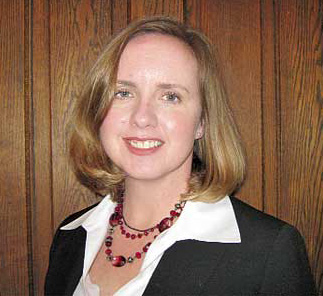 "She majored in history. Then pursued being a apart of history," reports the Star of Auburn, Indiana, on Keri Maloney, a 1994 graduate of DePauw University, who works as a political-military affairs officer for the U.S. Department of State in Kabul, Afghanistan.
A native of Auburn, "Maloney was an intelligence officer in Iraq in 2003 'right behind the invasion force.' Her infantry brigade, part of the 1st Armored Division, was responsible for the security of central Baghdad," writes Grace Housholder.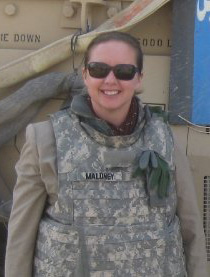 Maloney "works long hours, six to seven days a week, and takes advantage of vacation time with travel in India, other nations in the Mideast and time in the U.S. and elsewhere. This week she is vacationing in Mexico. Next year, after two years in Kabul, she expects to pursue a masters in business administration program in the U.S."
The piece traces Maloney's path from high school to DePauw -- where she majored in history -- and on to study in France, work for U.S. Senator Richard Lugar, and serve in the U.S. Army as a Spanish linguist.
The article states, "She had deployments to Kosovo in 2000 and Iraq in 2003-2004 ... Currently she is with the State Department's Near-Eastern Affairs Bureau. During her first assignment in Baghdad, she traveled extensively in Iraq with Provincial Reconstruction Teams helping the people of Iraq
to rebuild their government. Subsequently in Washington, D.C, her work supported efforts in Iraq.
Now in Afghanistan, Maloney tells the newspaper, "We have great Americans, military and civilian, doing their best." she said. "I pray for both countries."
Read the complete piece at the newspaper's website.
Source: Auburn (Ind.) Star
Back