Scott Storrer '89 Promoted to President & CEO of Genomind
March 15, 2012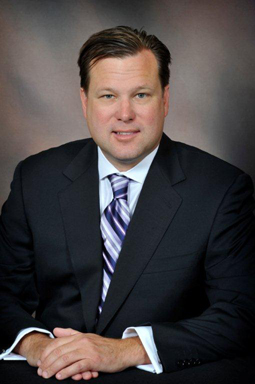 Scott A. Storrer, a 1989 graduate of DePauw University, has been promoted to president and CEO of Genomind. Storrer had been serving as chief operating officer of the company, which specializes in neuropsychiatric personalized medicine.
In his new position, Storrer "will oversee all aspects of Genomind's operations, including strategy and growth financing," notes today's announcement. "A 20-year healthcare industry veteran, he previously served as president and CEO of MEDecision, Inc., a leading health information technology company. Prior to that, Mr. Storrer was group president of Cardinal Health's $81 billion pharmaceutical segment and executive vice president, service and information technology for the CIGNA Corporation. He has also held executive management positions with Liberty Mutual Group and GE's financial management program."
"It's a very exciting time in the evolution of our company as we continue to build our commercial capacity, amass data through various studies and align resources to ensure that we're offering the psychiatric community the absolute best in cutting-edge science to help patients get well," states
Ronald I. Dozoretz, M.D., co-founder and chairman of Genomind.
Storrer majored in economics at DePauw, then earned an M.B.A. from Boston University and has completed executive training at Harvard University.
Read more by clicking here.
Also available is this previous article on Scott Storrer.
Back