Scott Rasmussen '86 to Keynote Las Vegas Event
March 31, 2012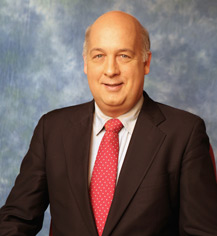 Scott Rasmussen, founder and president of Rasmussen Reports and 1986 graduate of DePauw University, will provide the keynote address at the National Association of Tobacco Outlets' 11th Anniversary & Trade show. The event will take place in Las Vegas, April 24-26.
"Rasmussen Reports is one of the premier sources of public opinion information," notes an announcement previewing the event. "Rasmussen is a political analyst and has been an independent public opinion pollster since 1994. He was also a co-founder of ESPN. Rasmussen Reports has developed a reputation for delivering reliable, newsworthy and actionable public opinion data. National political commentator Michael Barone called him 'one of America's most innovative pollsters.' Accuracy and stability are hallmarks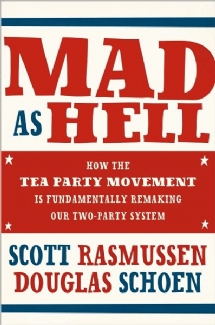 of the Rasmussen tracking polls. In 2008, Rasmussen projected Obama would win by a 52% to 46% margin and the final results were 53% to 46%. In 2004, Rasmussen was within half a percentage point of the actual vote totals earned by both Bush and Kerry."
Read more here.
Rasmussen is co-author of Mad as Hell: How the Tea Party Movement is Fundamentally Remaking Our Two-Party System, In Search of Self-Governance and Solving the Budget Crisis: Hope for America's Future. A history major as an undergraduate, he co-founded ESPN with his father Bill Rasmussen, a 1954 DePauw graduate.
Scott Rasmussen will return to his alma mater on February 20, 2013 to deliver a Distinguished Alumni Lecture as part of DePauw's 175th anniversary celebration.
Back