Pollster Scott Rasmussen '86 to Host Nationally Syndicated TV Show
August 9, 2012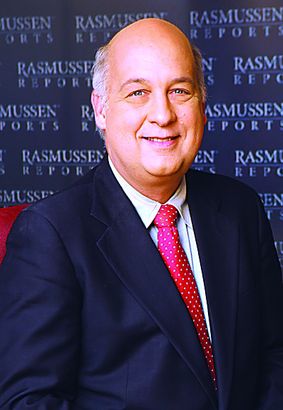 Scott Rasmussen, pollster and 1986 graduate of DePauw University, will launch a new, nationally syndicated television show next month. What America Thinks with Scott Rasmussen is scheduled to air on 50 stations each Sunday, including WCBS in New York City and KCBS in Los Angeles.
The half-hour show is described as a "panel-driven weekly, drawing upon Rasmussen Reports independent public opinion polling data on the latest political, economic, business and lifestyle issues." Rasmussen will also offer his affiliates daily updates that can be used within their local newscasts.
Read more here.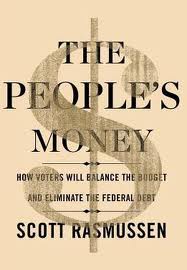 A history major at DePauw, Rasmussen is president of Rasmussen Reports and authored The People's Money, Mad as Hell: How the Tea Party Movement is Fundamentally Remaking Our Two-Party System, In Search of Self-Governance and Solving the Budget Crisis: Hope for America's Future. He co-founded ESPN with his father Bill Rasmussen, a 1954 DePauw graduate.
Scott Rasmussen will return to his alma mater on February 20, 2013 to deliver a Distinguished Alumni Lecture as part of DePauw's 175th anniversary celebration.
Back