Tom Cooper '66 Joins Board of American Specialty Health
September 11, 2012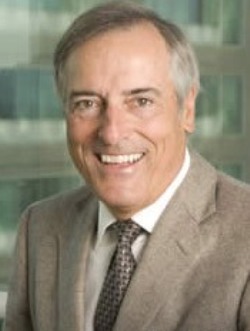 Thomas P. Cooper, M.D., health care entrepreneur and 1966 graduate of DePauw University, has been named to the board of directors of American Specialty Health Incorporated (NYSE:ASH).
"The move adds even greater strength to a board that has consistently demonstrated vision in driving ASH to a leadership position in multiple markets," notes an announcement from the national health services organization. "Dr. Cooper is a nationally recognized health care entrepreneur, having used his medical training and business experience to found and manage several companies which have become national leaders in their respective fields. Companies that Dr. Cooper has founded and managed include a national emergency physician company (Spectrum Emergency Care: acquired by Laidlaw, Inc.), the largest correctional facility health care company (Correctional Medical Services, now known as Corizon) and the largest provider of X-ray/EKG to nursing homes (Mobilex USA: acquired by Integrated Health Services). Dr. Cooper also was the founder and CEO, and now serves as chairman of the board, of VeriCare Management, Inc., which is the nation's largest provider of mental health services to patients in long-term care facilities. He also serves as lead director on the boards of The Hanger Company and Kindred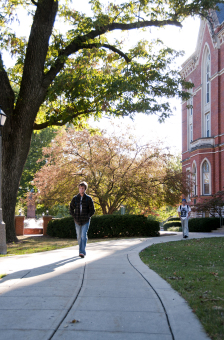 Healthcare, Inc, and serves on the board of IPC, The Hospitalist Company."
"Dr. Cooper has a very impressive range of entrepreneurial and managerial experience guiding young companies to become the top leaders in their markets," states George DeVries, chairman and CEO of ASH. "His vision and his knowledge of operations, finance and strategic planning provide just the right combination of strengths as we plan for future growth and expansion at ASH. In addition, I have known Tom for many years. In my first job after college, I worked as a sales representative and manager in one of Tom's health care start-ups. I have seen first-hand Tom's leadership and skills, and I'm honored to have him join our board."
A member of DePauw's Athletic Hall of Fame, Cooper received his M.D. from Indiana University. He served for five years as an adjunct professor at Columbia Business School teaching courses on entrepreneurship.
Read more at Yahoo! Finance, or access this previous article.
Back