Matt Welch '11 Aligns with North-American Interfraternity Conference
September 16, 2012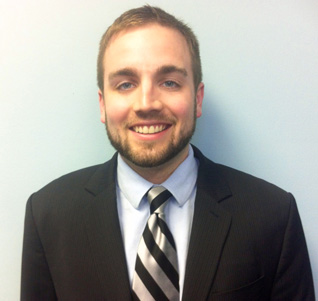 Matt Welch, a 2011 graduate of DePauw University, has joined the North-American Interfraternity Conference as coordinator of IFC Services.
The newly-created positions are a part of the NIC's initiative to restore its historical affiliation with interfraternity councils. Welch will work proactively with students, NIC member fraternities, and higher education partners to foster optimal IFC operations by delivering ongoing education, training, and

resources to IFCs and host institutions.
Welch majored in economics and Spanish as an undergraduate and served as editor-in-chief of Indiana's oldest college newspaper, The DePauw. He recently worked as a copy editor for the New York Times in Gainesville, Florida and previously interned for the Wall Street Journal in New York City.
Peter D. Smithhisler, president and CEO of NIC, says that Welch's work "will set the foundation for optimal operations and effectiveness of Interfraternity Councils for years to come."
Learn more here.
Also available is this previous story.
Back