TV is the Wrong Medium for Presidential Debates, Opines Prof. Jeff McCall '76
September 29, 2012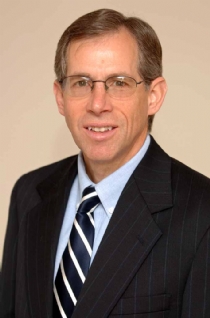 In the opinion of Jeffrey M. McCall, professor of communication at DePauw University, "The presidential debates would better serve the citizenry if they were not presented on television." Writing in the Indianapolis Star four days before the first of three sessions with Barack Obama and Mitt Romney, McCall states, "Television is a terrible place for presidential candidates to demonstrate whether they have the ideas and substance to lead the country in these challenging times."
In the professor's view, "Televised debates force candidates to worry more about their on-screen appearances than their economic plans. Television creates short attention spans for viewers, so candidates have to condense analysis of complicated international tensions into two-minute answers. Television brings with it TV journalists, who insist on inserting themselves into the discussions at every stage as questioners, referees, critics and, worst of all, celebrities."
The column by Dr. McCall, author of Viewer Discretion Advised: Taking Control of Mass Media Influences, continues, "Media theorist Marshall McLuhan famously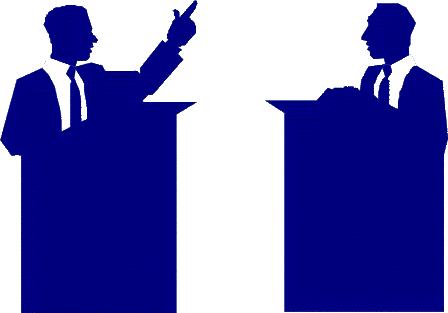 said in the 1960s that 'the medium is the message.' With so much candidate and audience focus on the television medium, real political debate gets swallowed up. Television is a medium of emotion; it doesn't lend itself to rational thinking and analysis. Thus, people who watch televised debates have their rational thought processes short-circuited by the debate spectacle, production, visuals, staging -- everything but the issue substance of the candidates."
McCall, a 1976 graduate of DePauw and faculty adviser to student radio station WGRE, argues, "A major debate overhaul is needed. First, get rid of the journalist moderators and give the candidates 90 minutes to talk with each other without referees or time limits. Let's see whether the presidential hopefuls can have a sensible conversation. Then, get rid of the fancy production, sets, and staging that distract us from candidates' ideas. Broadcast the debates only on radio. Better yet, forget the electronic media altogether and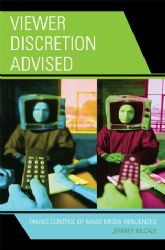 publish a written transcript of the debates. Citizens can then sit down and read the candidates' insights in a careful, deliberative manner that focuses on content and not flash. McLuhan would surely approve."
Access the complete essay at College News.org.
Jeff McCall is frequently called upon by news outlets to discuss media matters and was quoted this week in an Arizona Republic story.
The moderator of the second presidential debate, CNN's Candy Crowley, was at DePauw Tuesday as a guest of the Timothy and Sharon Ubben Lecture Series. A summary of her remarks, including a video montage, can be found here.
Source: Indianapolis Star
Back