Newspaper Previews NY Lecture by Prof. Valerie Haskins '79
October 12, 2012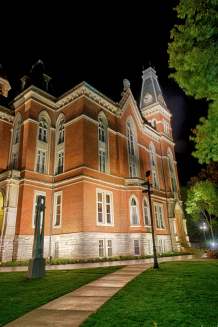 Valerie Haskins, professor of anthropology and archaeology at SUNY Adirondack and 1979 graduate of DePauw University, will discuss "The Mummies of Mammoth Cave" in an October 18 public lecture at the college, reports the Post-Star of Glens Falls, New York. The presentation is part of SUNY Adirondack's College Lecture Series.
"Mammoth Cave, in south-central Kentucky, is world's longest known cave system, almost 400 miles long," notes the newspaper. "Several naturally-preserved mummified bodies, estimated to be 4,000 years old, were discovered there in the 19th century. Mammoth Cave became a major tourist attraction in early America, with tours of the caves as well as mummies. It is now a national park."
An elementary education major at DePauw, Haskins earned an M.A. in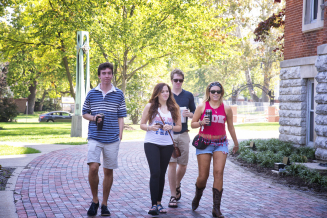 anthropological archaeology from Washington University in St. Louis and is currently a Ph.D. candidate at that college.
The Post-Star reports, "She has received numerous fellowships and grants. She is a recipient of the 2005 President's Award for Excellence in Teaching at SUNY Adirondack, and was named Co-Adviser of the Year for her work with the Anthropology Club. She has worked as a consultant in film and video for National Geographic, the Discovery Channel and other organizations."
Access the item here.
Back