Michael McKechnie '66 Appointed Executive Director of Angel Island Immigration Station Foundation
October 16, 2012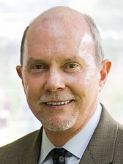 Michael McKechnie, a 1966 graduate of DePauw University, has been named executive director of the Angel Island Immigration Station Foundation. AIISF is a non-profit organization whose mission is to promote a greater understanding of Pacific Coast immigration. McKechnie, who previously served 11 years as executive director of the San Francisco Botanical Garden Society, will be responsible for the day-to-day operations of the Foundation and will report to the AIISF board of directors.
"We are very pleased that we found such an outstanding and qualified leader to help take the organization to the next level," says Buck Gee, president of the AIISF board. "We felt that his experience in building a highly visible public/private partnership, his skills in managing a larger organization, and his success in achieving multi-million dollar fundraising goals would be critical in growing the Foundation."
An announcement notes that McKechnie's resume reflects "a long career developing programs that involve professionals and the public working together. Trained as a city planner with an interest in historic preservation and with an undergraduate degree in history,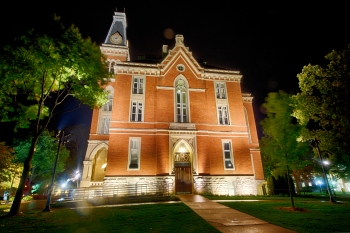 Mr. McKechnie has had considerable experience working with architects, engineers, educators, and designers to remake and interpret public places of historical significance."
"The story of Angel Island and its significance to the complete picture of American immigration needs to be known in communities across the country," McKechnie says. "I will be meeting with current supporters, as well as new community leaders to help us build programs to define the U.S. Immigration Station on Angel Island as the national symbol of Pacific immigration."
After receiving a degree in history from DePauw, McKechnie earned a Master of Regional Planning from Cornell University, and an M.B.A. from Xavier University.
Back