Orlando Cela '97 Performs Two California Concerts This Week
October 15, 2012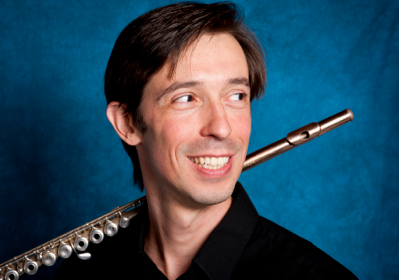 Flutist Orlando Cela, a 1997 graduate of DePauw University, will present two performances in California this week. The concerts -- set for Wednesday, October 17 at Frankenart Mart in San Francisco, and Thursday, October 18 at UC-Berkeley -- "will include California premieres of works by Greek, Taiwanese and Malay composers, as well as classic ear-busters by Ferneyhough, Hosokawa and Sciarrino," notes an announcement.
Cela launched "Project Extended", a challenge to composers worldwide to write works for him using no "normal" sounds. A compact disc will be released later this year with works by composers from Israel, China, France, Taiwan, Greece, Brazil and Australia.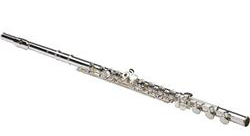 Cela majored in performance at the DePauw University School of Music and also studied at the the New England Conservatory of Music. He has performed in Great Britain, Germany, Austria, China, Spain, Czech Republic and throughout the USA.
Learn more here.
Back