Lewis Borsellino '79 "Embraces Football and Family," Notes Newspaper
November 23, 2012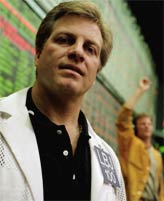 "Win or lose Saturday's Class 5A football championship in Champaign, hugs and tears are sure to be shared by a Montini father and son -- Broncos offensive coordinator Lewis Borsellino and senior all-state receiver Joey Borsellino," reports the Daily Herald of suburban Chicago. "Dad enters his final game as Montini's spread offense guru; son is weighing options for his college career. Thus ends more than a decade's worth of bubble screens and Wildcat schemes. Since Joey was a tough little tyke at his father's knee, sporting the same Lombard Falcons colors his father wore 40 years ago, the two have embraced football and family."
Dave Oberhelman writes, "Lewis Borsellino was on the Falcons' first team of seventh- and eighth-graders, around 1969.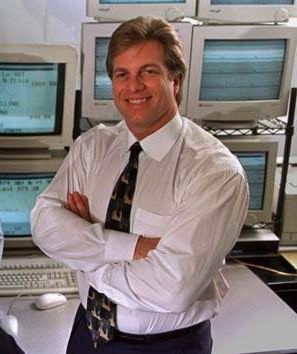 Like most every local Borsellino he attended Montini. They join the Westerkamps as the first families of Montini athletics. A middle linebacker and tailback who played at DePauw, as a senior in 1974 Lewis' 4 rushing touchdowns against Marian Central set the program record. His 104 solo tackles that season were the mark until last year when Franklin Bruscianelli made 113."
A 1979 graduate of DePauw, Lewis J. Borsellino is CEO of Prism Healthcare Group and authored the book, The Day Trader: From the Pit to the PC. He's been coaching at Montini since 2007 and brought the spread offense to the program.
Access the article -- "Bosellino era at Montini to close -- for now" -- at the Daily Herald's website.
Back