NY Times Story on Maine TV Resignations Cites Prof. Bob Steele '69
November 27, 2012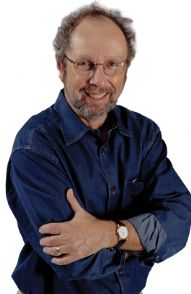 In a story on the on-air resignation of two Bangor, Maine TV news anchors, the New York Times notes, "The dueling stories about last week's sudden signoff do 'reflect the behind-the-scenes conflicts that often occur between those who run the business side of news organizations and the journalists who run the newsroom and report the news,' said Bob Steele, a DePauw University professor who has taught hundreds of ethics and values workshops for journalists."
Steele, Distinguished Professor of Journalism Ethics at DePauw and 1969 graduate of the University, offers analysis on the situations of WVII news director Cindy Michaels and executive producer Tony Consiglio.
The Times' Brian Stelter writes, "Without judging this specific case, Mr. Steele said the everpresent newsroom tensions around journalistic independence have intensified recently.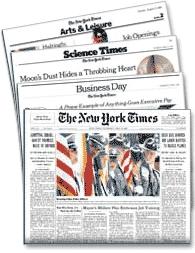 Steele tells the newspaper, "Many news organizations are struggling these days. Some are fighting for their survival. That intense pressure leads some owners and managers to push extra hard on the journalists to do things differently. When strategy and tactics cross the ethical line, it's a serious problem whether it's small-market television stations, the major networks or metro newspapers."
The full story can be found here (a subscription may be required).
Robert M. Steele also serves as Phyllis W. Nicholas Director of DePauw's Janet Prindle Institute for Ethics. He discussed the on-air resignations a few days ago in the Bangor Daily News.
Source: New York Times
Back