Jack Isenbarger '45 Recalls How Campus Responded to Attack on Pearl Harbor
December 7, 2012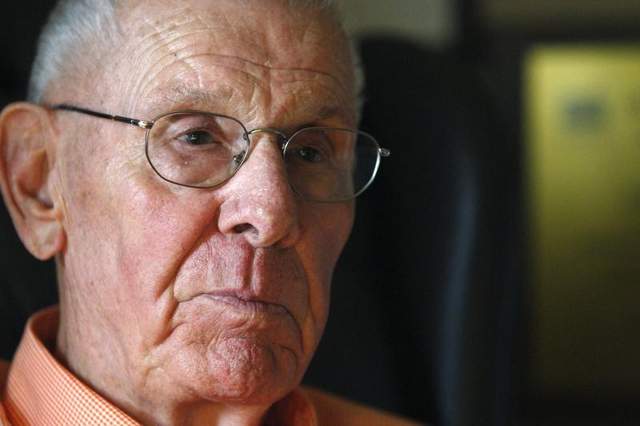 "To get a feel for its impact and to commemorate the 71st anniversary of Pearl Harbor Day, we asked some of the veterans the Star Press has profiled this year in our Freedom's Faces series to recall how they learned of the attack on Dec. 7, 1941," reports Muncie, Indiana's newspaper. One of the individuals featured in the story is Jack Isenbarger, a 1945 graduate of DePauw.
"He was a freshman in college at DePauw University, walking back to his fraternity house from a movie, when young men began spilling out of other frat houses to announce the attack," writes John Carlson. "Soon they were gathered around radios, learning the details about what at first seemed a far-away place. 'But we soon grasped the gravity of it,' he said. 'It came home pretty quickly.' "
The newspaper notes, "Isenbarger would wind up an infantryman, fighting in Belgium, Holland and Germany, where his war ended when he was wounded by a Nazi tank gunner."
Access the article here.
The Star Press also profiled John P. Isenbarger, who was inducted into the DePauw Athletic Hall of Fame in 1995, in September.
An admission film that was produced by DePauw earlier in 1941 is embedded below in two parts.
Back