Keira Amstutz '91 Works to "Create a Better Place" as CEO of Indiana Humanities
December 19, 2012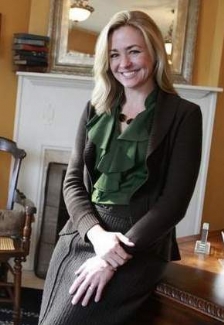 "We want to create a better place, a better place so people come here and live here," Keira Amstutz, president and CEO of Indiana Humanities and 1991 graduate of DePauw University, told the annual dinner of the Steuben County Economic Development Corp. The speech is covered in the Kendallville News Sun, which also notes the recently-published book, Food for Thought, an Indiana Harvest. "Amstutz wrote the forward to the book that was an Indiana Humanities project and signed autographed books for those attending the dinner," writes Mike Marturello.
The article begins, "Keira Amstutz made a name for herself in the mid- late-1980s as a student and athlete at Hamilton High School. And since she graduated from DePauw University in 1991 and later the Indiana University School of Law, she has made quite a name for herself in Indianapolis circles. She has been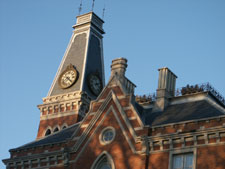 named to Indianapolis Business Journal's 40 under 40 list and was named as a 'Woman of Influence 2012' by the same publication."
The complete story, "Amstutz helps introduce Indiana to new friends," can be found at the newspaper's website.
Also available is this recent summary.
Back