Bill Pollock '62 Helped Make HS Basketball Tournament a "National Fixture"
December 17, 2012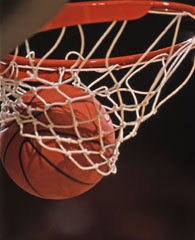 A story in Florida's Fort Myers News-Press previewing the 40th State Farm City of Palms Classic, which begins tomorrow, lists 40 individuals who have positively impacted the high school basketball tournament. They include Bill Pollock, a 1962 graduate of DePauw University.
"In 1985, Pollock helped save the Classic from extinction, taking over the sponsorship-raising duties of the Classic so that his son, John Pollock, could continue playing in the event," writes David Dorsey. "Since then, Pollock has presided over the Classic as it grew from a humble, hometown tournament to the national fixture it has become. Pollock, 72, is a retired salesman for Oswald, Trippe and Company. He grew up in Webster Groves, Mo., and graduated from DePauw University with an economics degree."
Access the complete text at the newspaper's website.
Back