Yong Choe '99 Appointed VP at Rite Aid Corporation
January 31, 2013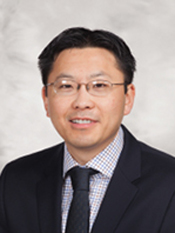 Yong Choe, a 1999 graduate of DePauw University, has joined Rite Aid Corporation (NYSE: RAD) as vice president of federal affairs and public policy. Rite Aid is one of the nation's leading drugstore chains with more than 4,600 stores in 31 states and the District of Columbia and fiscal 2012 annual revenues of $26.1 billion. Choe is "a government affairs professional with extensive knowledge of health care and the retail pharmacy industry," today's announcement states.
Choe, who majored in communication at DePauw, previously served as the director of business outreach and member services for the Republican Study Committee, chaired by U.S. Rep. Jim Jordan of Ohio. Between 2003 and 2010, Choe was with the National Association of Chain Drug Stores (NACDS), serving in various roles within its government affairs division. Choe began his career on Capitol Hill working as a legislative clerk for the U.S. House Energy and Commerce Committee.
At Rite Aid, Choe will be responsible for developing and executing policy and strategy relating to federal and state health care issues as well as identifying and addressing federal health program legislation and trends that could affect the company's business strategy and operations.

"Yong's experience in public policy, coupled with his knowledge of the retail pharmacy industry, makes him a true asset to Rite Aid's government affairs team," says Robert Thompson, executive vice president of pharmacy for the company. "We are excited to have him on board, especially given the ever-changing health care landscape and the many new health care laws set to take place this year. We look forward to his many contributions as we continue in our mission to deliver a superior experience to our pharmacy customers."
You'll find more details at Business Wire.
Back