David Zitlow '90 Appointed U.S. Chair of Burson-Marsteller's Healthcare Practice
February 5, 2013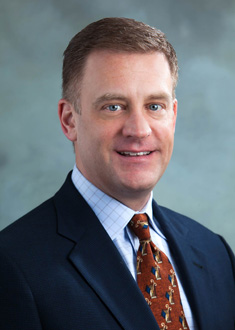 David P. Zitlow, a 1990 graduate of DePauw University, has been appointed U.S. chair of the healthcare practice of Burson-Marsteller, a leading global public relations and communications firm. Based in Chicago, Zitlow "joined Burson-Marsteller in November 2012 to lead the healthcare teams in the West and Midwest regions," notes an announcement.
Zitlow came to the firm from Cord Blood Registry, the global leader in stem cell preservation, where he was the chief marketing and communications officer. He has more than 20 years of experience in healthcare marketing and public relations and also holds a master's degree in integrated marketing from Northwestern University.
"Given the rapidly evolving healthcare marketplace, we have made a commitment to

attract and maintain the best talent in the industry," says Helene Ellison, global chair of healthcare for Burson-Marsteller. "Dave has great depth of experience in the U.S. healthcare market and is a strong addition to our global team."
Learn more at Business Wire.
Back