Grammy Telecast is More About "Spectacle" Than Awards, Says Prof. Jeff McCall '76
February 10, 2013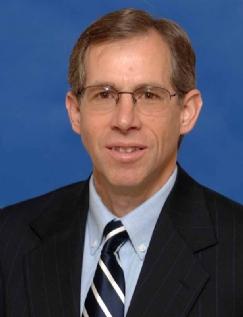 "While the ceremonial aspect of the annual Grammy Awards suggests it is an event designed for industry recognition, the actual Grammy telecast Sunday is something entirely different," reports the Christian Science Monitor's Mark Guarino today. "This year, only around a dozen of the more than 70 award categories will be announced during the 3-1/2 hour show ... The majority of the awards for genres such as jazz, Christian, bluegrass, blues, and classical are never telecast. These are awarded privately, through smaller ceremonies that take place earlier in the day or week."
Guarino writes, "Jeff McCall, a professor of media studies at DePauw University in Greencastle, Ind., says the show "is about creating a musical spectacle that is watchable, and the awards are just the framework in which the rest of this happens. The main thing to keep in mind is that the Grammy awards ceremony is not so much about the actual awards as it is about television. The program will be over three hours long and feature performances
by artists who might not even be getting awards that night,' Prof. McCall says."
Access the complete article at the Monitor's website.
A 1976 graduate of DePauw and faculty supervisor of student radio station WGRE, Jeffrey M. McCall authored an op-ed which was published in yesterday's Indianapolis Star and appeared on the January 25 edition of Fox News Channel's O'Reilly Factor. He was also quoted in a recent Hollywood Reporter story.
Source: Christian Science Monitor
Back