Bill Carroll '73 Re-Elected Board Chair of American Chemical Society
February 20, 2013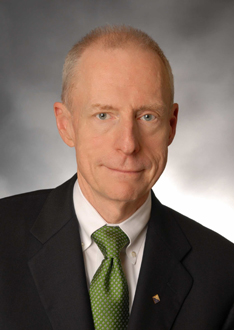 William F. Carroll Jr., a vice president at Occidental Chemical Corp. and 1973 graduate of DePauw University, has been re-elected board chairman of the American Chemical Society. He also serves as a director at large on the board. (image: Peter Cutts Photography)
"The American Chemical Society is a nonprofit organization chartered by the U.S. Congress," notes the Dallas Morning News in an announcement on Dr. Carroll. "It has more than 163,000 members and provides access to chemistry-related research through databases, journals and conferences."
"Employment in chemistry is top of mind for everyone," Carroll states. "The enterprise has re-engineered in the past three years, leaving many chemists behind, and the pace of change is breathtaking."
The Morning News reports, "Carroll said he is committed to improving career tools for chemists and advocating on behalf of chemistry to the public and policymakers. In the workplace, his responsibilities have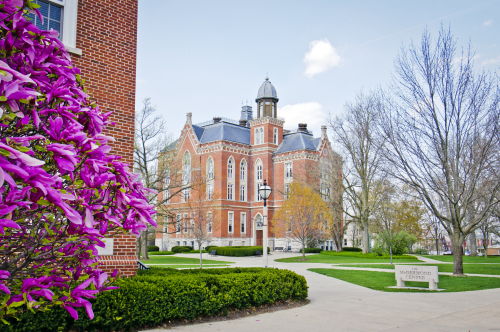 included combustion science, plastics recycling, and chemistry and the environment."
A chemistry and physics major at DePauw, Bill Carroll earned a master's degree in organic chemistry from Tulane University and a Ph.D. in organic chemistry from Indiana University. He serves as an adjunct industrial professor of chemistry at IU - Bloomington.
Further details can be found here. Learn more about Dr. Carroll in this previous story.
Back