Ampersand Capital Partners Adds John Perkins '94 to Management Team
February 25, 2013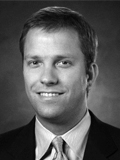 John Perkins, a 1994 graduate of DePauw University, has joined Ampersand Capital Partners and an operating partner. Ampersand is a healthcare-focused, middle market private equity firm. Perkins "will work with the investment team to identify and evaluate new platform opportunities," notes today's announcement.
Perkins comes to the firm from Talecris Biotherapeutics, Most recently, John served as a senior executive at Ampersand portfolio company Talecris Biotherapeutics, where he was executive vice president. He's also held executive roles at Cerberus Capital and General Electric. A political science major at DePauw, Perkins earned his M.B.A. from Northwestern University's Kellogg School of Management.
Read more at Yahoo! Finance.
Back