Marketing Firm Founder Abbi Achterberg '02 is 'Rising Star'
March 11, 2013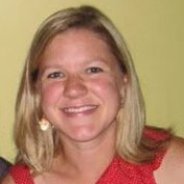 "I had always wanted to start my own business," Abbi Achterberg, owner and founder of Tipping Point Marketing and 2002 graduate of DePauw University, tells the Indianapolis Star. "I had some contacts and opportunities present themselves at the right time. It was definitely the right decision."
Featured in the newspaper's "Rising Star" feature, "Achterberg, who has a bachelor's degree in psychology, was introduced to marketing by a contact from DePauw University. The combination of using creativity and understanding business processes grabbed her." The piece notes, "Tipping Point works with clients to develop marketing campaigns that include blogs, social media, email campaigns, and website design and content."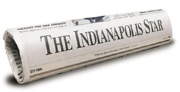 A psychology major at DePauw, Abbi (Harrison) Achterberg went on to earn an M.B.A. from Butler University. She states, "I am good at listening to people. Marketers sometimes don't listen to their customers or stop to listen to what potential customers are trying to say. You need to stop and listen to what the market needs."
Access the feature at IndyStar.com.
Back