Attorney John Stephen '76 on 'All-Star' List
March 27, 2013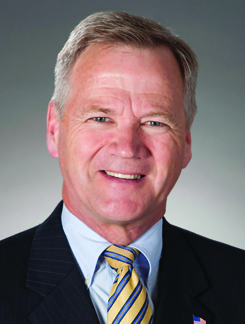 John M. Stephen, a partner in the law firm of Porter Wright's labor and employment department, has been nominated as a "BTI Client Service All-Star" for 2013 by the Wellesley, Massachusetts-based BTI Consulting Group. A 1976 graduate of DePauw University, Stephen is one of just 28 labor and employment attorneys named nationwide.
Stephen, who majored in economics as an undergraduate, works in both the firm's Columbus and Dayton, Ohio offices.
The BTI Client Service All-Stars are an elite group of attorneys nominated exclusively by clients in BTI's independent study as delivering the absolute best in client service. Results are based solely on unprompted feedback from more than 240 General Counsel at large and Fortune 1000 organizations.
Access the report here.
Back