Barbara Kingsolver '77 Slated to Appear at National Book Festival
April 10, 2013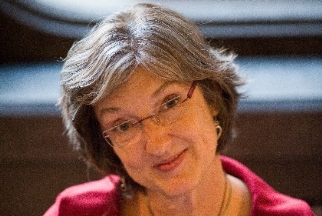 Barbara Kingsolver, award-winning author and 1977 graduate of DePauw University, will be among the headliners at the National Book Festival. The event, presented by the Library of Congress, will take place September 21 & 22 on the National Mall in Washington, D.C.
The Baltimore Sun, which cites Kingsolver's appearance notes that "as usual, the event is studded with prominent writers and poets." Others scheduled to appear are Joyce Carol Oates, Margaret Atwood,Taylor Branch, and U.S. Poet Laureate Natasha Trethewey. "All together, there will be more than 100 speakers and there isn't much drop-off through the lineup."
More than 200,000 people attended the event last year.
Read more here.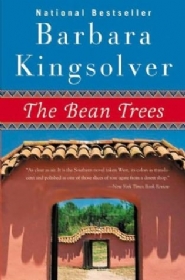 Kingsolver, who majored in biology at DePauw, is a finalist for the 2013 Orion Book Award as well as the $45,000 Women's Prize, the UK's top book award, for her latest work, Flight Behavior. Her other books include The Lacuna, The Bean Trees; Animal, Vegetable, Miracle: Small Wonder; A Year of Food Life; Prodigal Summer; and The Poisonwood Bible, which was a finalist for the Pulitzer Prize and won South Africa's National Book Award.
The recipient of the National Humanities Medal in 2000 and the 2010 Orange Prize, Barbara Kingsolver delivered the 1994 commencement address at DePauw, and was also awarded an honorary doctoral degree during the ceremony. Access an MP3 of the complete address, which was titled "As Little Advice as Possible," here. Video of the speech is embedded below.
Back