Mark Roesler '78 Receives Law School's Distinguished Alumni Award
May 4, 2013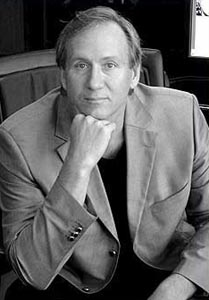 Mark Roesler, chairman, CEO and founder of CMG Worldwide and 1978 graduate of DePauw University, is the recipient of Indiana University's McKinney School of Law's Distinguished Alumni Award. The highest honor bestowed by the law school's alumni association, the award was presented to Roesler -- who received his law degree from IU in 1982 -- last night in Indianapolis.
CMG is a marketing and management firm that represents more than 200 of the world's most recognizable celebrities, including Babe Ruth, Marilyn Monroe and James Dean. Roesler is a recognized authority on the intellectual property rights of celebrities. As the the CBS News program 60 Minutes reported in 2009, "No other agent in the world represents more famous people than Mark Roesler."
Learn more in this previous summary.
Back