Article on Man Who Broke the NSA Leaks Story Cites Prof. Bob Steele '69
June 11, 2013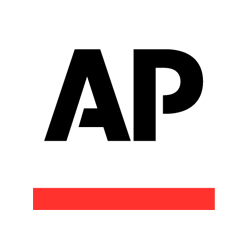 "The man who claimed to leak state secrets on U.S. government eavesdropping sought to break the story through a columnist for a U.K.-based publication who has made no secret of his distaste for intrusions on privacy," begins an internationally-distributed Associated Press story. "Edward Snowden brought his information first to Glenn Greenwald of the Guardian, illustrating the passion an opinion-driven journalist can bring to a breaking news story at the same time it raises questions about fairness."
The AP article, written by David Bauder, notes that Greenwald authored "three books in which he argues the government has trampled on personal rights in the name of protecting national security, wrote the original stories exposing the extent of the government's data collection."
Bauder turns to several experts for analysis. He notes, "People who disagree with Greenwald, perhaps in the Obama administration, have reason to wonder if
they'd get a fair shake, said Bob Steele, journalism professor at DePauw University. The public is well-served by journalists who exercise independent judgment on a story, he said."
Access the full text at Yahoo! News.
Robert M. Steele, a 1969 graduate of DePauw, is director of the Janet Prindle Institute for Ethics and Distinguished Professor of Journalism Ethics. He is is one of America's leading experts on media ethics and is regularly quoted in news stories and has been called a "journalism treasure" by Steve Buttry of the American Press Institute.
Read more here.
Source: Associated Press
Back