Richard Peck '56 Creates "A World of Dazzling Hierarchy" in Latest Book for Young Readers
July 12, 2013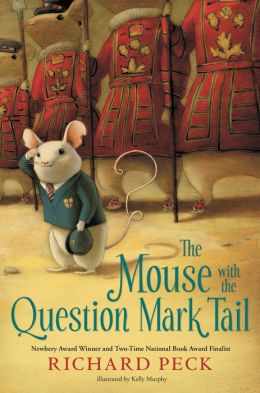 "Children love the idea of tiny, hidden worlds -- of pixie, fairy or animal societies that exist alongside our own," writes Meghan Cox Gurdon in the Wall Street Journal. "Richard Peck taps into this affection with The Mouse with the Question Mark Tail (Dial Books for Young Readers, 223 pages, $16.99), a chapter book about a young mouse of mysterious origins in a world of dazzling hierarchy, illustrated by Kelly Murphy."
Richard Peck is a 1956 graduate of DePauw University.
The review calls the new book "a lively tale for 8- to 12-year-olds that concludes, like its hero, with a question mark."
Read more here. Order the book at Amazon.com.
An English (literature) major at DePauw, Richard Peck has been called "America's best living author for young adults" and was the first children's book author to receive the National Humanities Medal. Are You In The House Alone?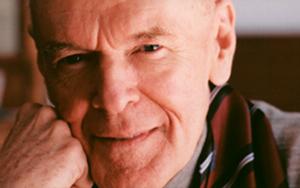 won the 1978 Edgar Allan Poe Award. He received the Newbery Gold Medal in 2001 for A Year Down Yonder. A Long Way From Chicago was a National Book Award finalist as was his Civil War novel, The River Between Us. All told, Peck has authored more than 40 books.
[DOWNLOAD AUDIO: "Peck on DePauw" 603KB] DePauw "made a writer out of me," Peck said after winning the Newbery, the American Library Association's top award for children's literature. "It warned me never to show my rough draft to anybody. That helps. I write each of my books six times because I have to, and it's the sixth version my editor sees and nothing before that. I learned that from DePauw professors."
Back