35 Years After Debut, Musical by 1957 Graduates Nancy Ford & Gretchen Cryer Returns to NY Stage
July 15, 2013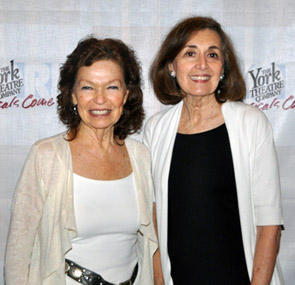 I'm Getting My Act Together and Taking It On The Road, which was written by 1957 graduates Nancy Ford and Gretchen Cryer and made its Off-Broadway debut in 1978, will be staged July 24-27 by Encores! Off-Center at New York City Center. Three-time Tony Award winner Kathleen Marshall (The Pajama Game, Anything Goes, Wonderful Town) is directing and choreographing the production, which stars Renée Elise Goldsberry.
Of Cryer and Ford, Jeanine Tesori, artistic director for Encores!, says, "I'm very much a champion of that team. Two women as a musical theater songwriting team -- there aren't many doing that today. In fact, there are very few of us who almost exclusively write musical theatre or opera. And I'm not exactly sure why that is. What was true back then [when Cryer and Ford wrote Getting My Act Together] is still true now."
Tesori tells Playbill the creators of the musical have been involved in the new production. "I've talked to them about it a lot. Gretchen and I went to the Lincoln Center library and watched her in the original production.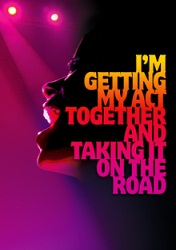 It was the first time she watched herself, and it was really moving to see. They wrote the show in 1978 and there she was next to me. The whole reason I wanted to do this series was to have the now and the then co-exist in a very vital way. Not looking back at it fondly, but looking at how vital it is. What it was saying then, and what it still says in this time."
Read more at Playbill.com.
Nancy Ford and Gretchen Cryer have been collaborating since their first production, For Reasons of Royalty, created when they were students at DePauw University. The team has written musicals for The American Girl Company in New York City, Chicago and Los Angeles, and the longtime friends created a musical of Anne of Green Gables for TheatreWorks USA, which had a successful New York run in 2007, and Einstein & the Roosevelts, which premiered at DePauw in 2008.
Back