Prof. Bob Steele '69 Among Contributors to Book Exploring The New Ethics of Journalism
July 31, 2013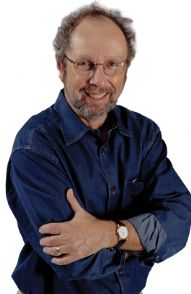 Robert M. Steele, Distinguished Professor of Journalism Ethics at DePauw University, authored the foreword for The New Ethics of Journalism: Principles for the 21st Century. Published by the Poynter Institute and SAGE/CQ Press, the new book "provides an evolved set of guidelines and principles for journalists, students, and mass communicators, with chapters contributed by 14 of media's top thought leaders and practitioners."
Today's announcement notes, "Having offered ethics training since the early 1980s, Poynter further developed and expanded its ethics program in 1989 under the leadership of Bob Steele, who now directs DePauw University's Prindle Institute for Ethics. Steele, along with several Poynter faculty members and other journalists, wrote the original Guiding Principles for Journalists, which were adopted by the Society of Professional Journalists. The Guiding Principles and techniques for effective ethical decision-making have been taught in all Poynter ethics seminars and workshops since."
According to Dr. Steele, "It's essential for all journalists -- beat reporters, multimedia journalists, newsroom leaders, independent bloggers,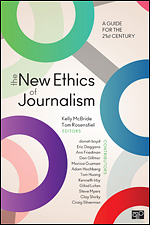 and owners and entrepreneurs -- to have clear, strong guiding ethical principles. It's also essential for all journalists to develop sharp skills for ethical decision-making to make the tough calls that constantly emerge."
Learn more here.
A 1969 graduate of DePauw, Bob Steele is one of America's leading experts on media ethics and is regularly quoted in news stories and has been called a "journalism treasure" by Steve Buttry of the American Press Institute. In 2010 the professor was named a Fellow of the Society of Professional Journalists, the highest honor SPJ bestows upon a journalist for extraordinary contributions to the profession.
Steele was quoted in an Arizona Republic article earlier this month.
Back