Cartoonist Rob Harrell '91 Authors Monster on the Hill
August 14, 2013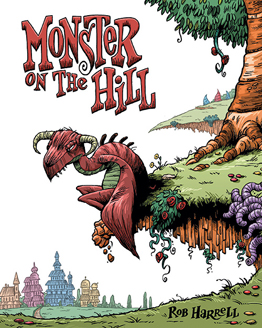 Rob Harrell, a 1991 graduate of DePauw University, has published his first graphic novel, Monster on the Hill. Published by Top Shelf Productions, the book has just been released.
"In a fantastical 1860s England, every quiet little township is terrorized by a ferocious monster -- much to the townsfolk's delight!," notes a synopsis. "Each town's unique monster is a source of local pride, not to mention tourism. Each town, that is ... except for one. Unfortunately, for the people of Stoker-on-Avon, their monster isn't quite as impressive. In fact, he's a little down in the dumps.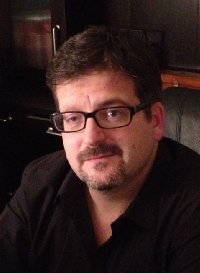 Can the morose Rayburn get a monstrous makeover and become a proper horror? It's up to the eccentric Dr. Charles Wilkie and plucky street urchin Timothy to get him up to snuff, before a greater threat turns the whole town to kindling!"
Order the book at Amazon.com.
An art major at DePauw, where he graduated cum laude, Rob Harrell created the syndicated comic strip Big Top and currently writes and draws the strip Adam@Home.
Learn more in this previous story.
Back