Prof. Jeff McCall '76 Sees "Crash" Coming to Cable TV Sports Industry
August 14, 2013

"Sports fees paid by cable, satellite and telco TV companies are on pace to increase 12% in 2013, to $17.2 billion, according to research firm SNL Kagan," reports Variety. That's double the rate for nonsports programming, which already has exceeded the national rate of inflation for years."
Todd Spangler reports, "The danger is that as costs balloon, pay TV subscribers who aren't sports fans will bail in greater numbers in favor of cheaper, Internet-delivered video options and free over-the-air broadcast TV. That would fuel a vicious cycle: A shrinking subscriber base will prompt congloms to hike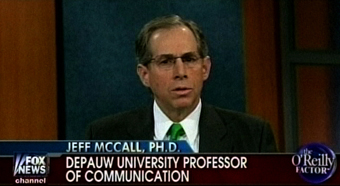 per-sub fees."
At the conclusion of the piece, Spangler writes, "Many observers say current cost increases for sports -- and pay TV generally -- can't continue forever. The industry likely won't change its ways until somewhere around 20 million subscribers cut the cord, which could happen in eight to 10 years, according to Jeffrey McCall, professor of communication at DePauw U. 'Media companies don't fear the bubble yet. There's not enough consumer pressure yet,' McCall says. 'But at some point, there will be a crash.'
You'll find the complete story at Variety's website.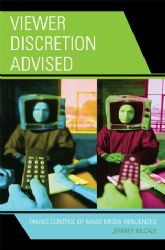 A 1976 graduate of DePauw and a former journalist, Jeffrey M. McCall authored Viewer Discretion Advised: Taking Control of Mass Media Influences. He has been quoted by more than 100 newspapers and major media outlets in articles analyzing media matters. Dr. McCall recently discussed Fox News' The Five with Florida's Palm Beach Post , was quoted in a Christian Science Monitor story on the CBS-Time Warner dispute, and authored a recent op-ed for the Indianapolis Star and other newspapers.
Source: Variety
Back