List of Returning Football Captains Grows to 40 for Saturday's Old Gold Celebration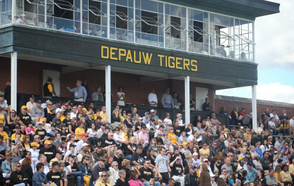 October 9, 2013
"Saturday promises to be among the best-attended and most memorable Old Gold celebrations in many years," says Steve Setchell '96, associate vice President for alumni engagement at DePauw University. Among the guests will be 40 alumni who captained football teams led by Nick Mourouzis. They, and a number of other former football players, will be on hand Saturday as DePauw dedicates its new synthetic turf as Nick Mourouzis Field.
The weekend celebration kicks off Friday evening with a concert by Latin Grammy-winner Fernando Otero.
Saturday begins with a special Old Gold Ubben Lecture at 10 a.m. by Bret Baier, Fox News anchor and 1992 graduate of DePauw.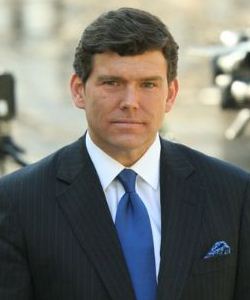 The event will be webcast for those unable to return to campus; access the video feed here.
An Old Gold Tailgate begins at 11 a.m. in the Blackstock Stadium parking lot and will include an 11:40 visit by head football coach Bill Lynch, who will preview the homecoming football game versus Oberlin College, which begins at 1 p.m.
At halftime, Rob Doyle '82 and Bob Torkelson '82, the co-captains of "Coach Nick"'s first DePauw team in 1981, will share reflections on behalf of all captains and football alumni. Stevie Baker-Watson,Theodore Katula Director of Athletics and Recreational Sports, will share remarks on behalf of DePauw. All football alumni and former football coaches and personnel will be invited to join Coach Mourouzis and his family on the field for the dedication ceremony.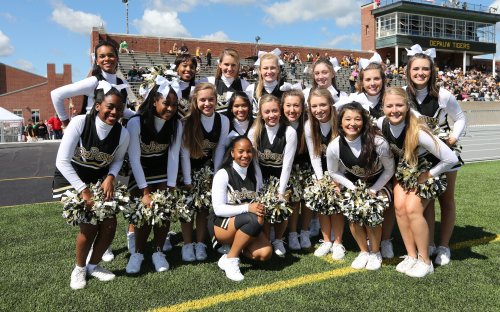 The weather looks ideal for Saturday, with a forecast calling for partly sunny skies and a high of 77 degrees.
"It should be a great weekend to celebrate Tiger pride and the long and strong traditions of DePauw," says Setchell.
Learn more about the dedication in this previous summary. An article on the athletic facilities upgrades under way across campus can be found here.
Old Gold was first celebrated at DePauw on November 16, 1907.
dCNWcdm3Yl8
Back