Justin Jordan '03 Honored at Hollywood Black Film Festival
October 25, 2013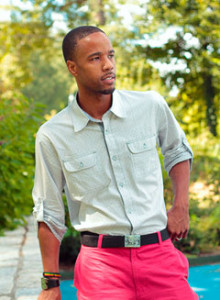 Mommy Uncensored, a web series which is directed, shot and edited by 2003 DePauw University graduate Justin Jordan, "won the First Place Web Series Jury Award at this year's Hollywood Black Film Festival (Oct. 2 through Oct. 6)," reports Frost Illustrated. Currently in production on its third season, the series is a collaboration between Jordan and his wife, Charity.
"The series follows the journey of Karen Wright, a working woman turned stay-at-home mom, as she struggles to find balance between motherhood, marriage and the manic moments intrinsic to both," according to the Fort Wayne, Indiana newspaper. "Based on parenting taboos and real-life experiences, the show has become an instant hit with mothers and dads everywhere."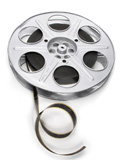 "Charity had a bold and progressive vision," says Justin Jordan, who majored in computer science at DePauw. "She wanted to create opportunity and empower filmmakers, so every episode of season two had a female director."
"We are gearing up to pitch the series to networks," adds Charity Jordan. "We are reviving the Cosby era of family TV for younger, urban generations."
Read more here.
Back