TechPoint CEO Michael Langellier '04 is Profiled
December 9, 2013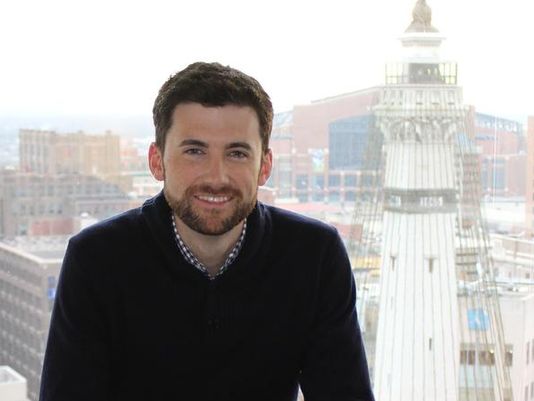 "Michael Langellier joined TechPoint a little over a year ago as president and chief executive officer," begins an Indianapolis Star profile of the 2004 DePauw University graduate. "TechPoint is a state initiative providing education and networking programs, government advocacy and economic-development initiatives within the technology sector."
Jill Phillips writes, "Langellier is not alone in noticing that Indiana's talent is being drawn elsewhere. He wants to make the state a national -- and international -- competitor for technology and business talent. In late November, Langellier and the rest of the company announced IndyX, a program to retain and recruit new talent to the state."
Langellier, who assumed the leadership of TechPoint thirteen months ago, tells the Star, "For the sake of growing companies, we increasingly need to be a place of national and international significance. We're reaching out to tech-skilled Hoosier expatriates all over the country and students at Indiana universities with exciting programs that connect

them to the Indianapolis community and thousands of open jobs at area technology companies."
Read more at IndyStar.com.
Mike Langellier majored in communication at DePauw and graduated cum laude. He's also the subject of this previous summary.
Back