Toby McClamroch '77 Named Managing Partner of Bingham Greenebaum Doll
February 28, 2014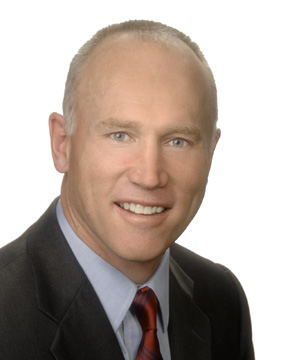 W. Tobin "Toby" McClamroch, a 1977 graduate of DePauw University, has been named sole managing partner of Bingham Greenebaum Doll. In that role, McClamroch will serve as the firm's chief executive officer, leading the law firm's post-merger growth. He had served as co-chairman with Philip D. Scott for the past two years after Bingham McHale and Greenebaum Doll McDonald merged in January of 2010.
"Bingham Greenebaum Doll, which will celebrate its Centennial Year in 2014, is very fortunate to have Toby, whose combination of intellect, integrity and vision, will continue to serve the firm well, especially now that the merger integration is completed," Scott says. "He has been instrumental in the significant progress we have made in merging our two law firms and has led the firm's revenue growth for 2014. I am certain that he will continue to provide strong and inspired leadership."
A corporate and government lawyer, McClamroch is a former parliamentarian to the Indiana House of Representatives and served as majority leader of the Indianapolis City-County Council. He will continue to practice law as he becomes managing partner.

Toby McClamroch majored in religious studies as an undergraduate. He received a Community Leadership Award from DePauw in 2007.
Visit the firm's website. Also available is this previous story.
Back