J. Peter Konkle '70 Authors On Bolton Flats: An Irish Insurrection in Vermont's North Woods
March 13, 2014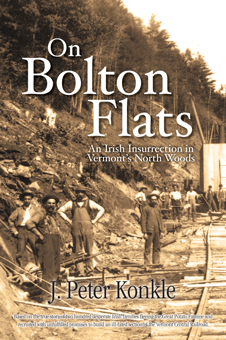 J. Peter Konkle, a 1970 graduate of DePauw University graduate, is the author of On Bolton Flats: An Irish Insurrection in Vermont's North Woods.
Set in New England's North Woods, the forces of unbridled industry, human tragedy, and reawakened passion converge in this story of the Irish immigrant experience in 1846. Based on a true story, and including characters taken from the pages of history, two hundred Irish families fleeing the Great Potato Famine journey from their inhospitable homeland to the frontier of the young and industrious United States of America. Instead of finding salvation, they become feed for the insatiable appetite of corporations pushing the tentacles of civilization into the frontier. Tension between those who take advantage of unrestrained commerce and those who answer to a higher power comes to a head when the forces of nature and the ambitions of mankind clash. A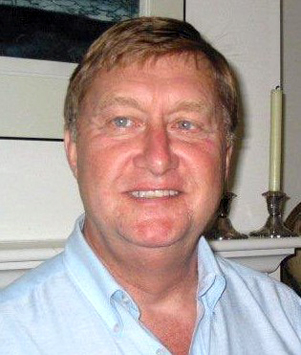 series of dramatic events brings these characters together to confront their past, to survive their present, and to shape their future.
A philosophy major as an undergraduate, Konkle, has worked as a human resources manager for large and small corporations and a union organizer and labor representative, giving him insights into the issues confronting employers and employees alike. As President of the Vermont Labor History Society, he became aware of "The Bolton War" and was compelled to uncover the truths of this fascinating and relevant historical event.
Learn more, and order the book, at Amazon.com.
Back