Prof. Mark Long Discusses Affirmative Action with NPR
April 25, 2014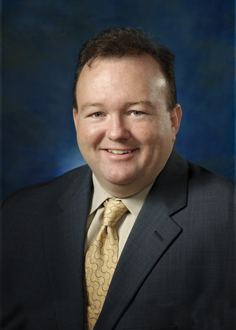 Do these alternate programs designed to increase the number of minorities on college campuses have the same impact as affirmative action, Mark C. Long was asked on NPR today. Long, a 1989 graduate of DePauw University, is an associate professor of public affairs at the University of Washington and studies affirmative action.
"A large share of my research over the past 10 years has been trying to answer that question," Dr. Long told Morning Edition's David Greene. "And the basic answer is that they are partially helpful, but they are not fully effective in restoring the minority share that would've been admitted under affirmative action."
Professor Long was on the program to discuss this week's decision by the U.S. Supreme Court to uphold Michigan's ban on the consideration of race in admissions to the public universities.
"The problem of minority enrollment in colleges is much more so a problem of qualification than it is a problem of what the universities do in their admissions decisions," Long told NPR. "So, reducing test score gaps, increasing aspirations and increasing the ability of students to make a successful transition into college -- which is partially financial aid, but also partially just understanding how to go to college -- these are far more important aspects to increasing minority representation."

You'll find the full story here.
An art major at DePauw, Mark Long went on to earn an M.A. and Ph.D. in economics from the University of Michigan. He is a co-editor of Journal of Policy Analysis and Management.
Back