California Newspaper Article on ABC's Barbara Walters Includes Comments from Prof. Jeff McCall '76
May 14, 2014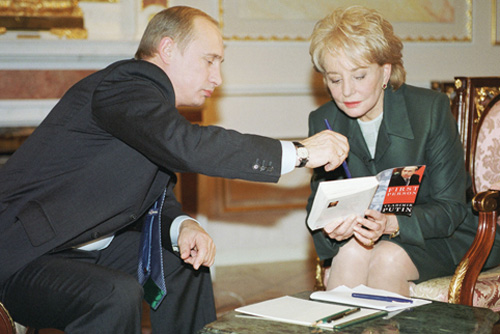 An Orange County Register story on the career of ABC's Barbara Walters, who is retiring Friday, notes, "Walters' intermingling of serious interview subjects with celebrities has drawn plenty of criticism, and some say she is Ground Zero in the growth of gossip-driven entertainment news." (photo: Russian President Vladimir Putin with Walters in 2001)
The article by TV critic Michael Hewitt includes comments from several analysts, including DePauw University's Jeff McCall. 'I believe she should be considered more of a television personality than a journalist," the professor of communication says. "While she did interview some important newsmakers, she spent much more time interviewing pop-culture curiosities such as the Kardashians and Honey Boo Boo. She is a pioneer, in that sense, but also a pioneer in creating the world of infotainment."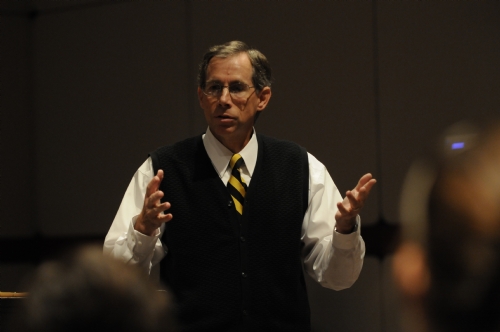 Read the complete story at the California newspaper's website.
Dr. McCall, a former journalist and 1976 graduate of DePauw, authored an opinion column on Walters which was published in several newspapers over the weekend, including the Providence Journal and Indianapolis Star. Author of the book, Viewer Discretion Advised: Taking Control of Mass Media Influences, Jeffrey M. McCall is regularly called upon to discuss media matters in major publications and has been quoted in stories published by more than 100 newspapers, including articles last month in the Arizona Republic and Yahoo! News. He also penned a recent op-ed on television coverage of economic issues.
Source: Orange County Register
Back