Danitra Arredondo '04 Named Principal of Houston Elementary School
July 6, 2017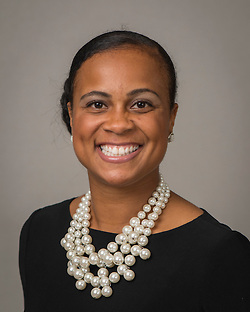 Danitra Arredondo, a 2004 graduate of DePauw University, has been appointed principal of Petersen Elementary School in the Houston, Texas Independent School District. An educator for 13 years, Arredondo has been assistant principal at Petersen since 2015.
She previously served as assistant principal of Thurgood Marshall Elementary School in Houston and taught at YES Prep.
A Spanish major and Black studies minor at DePauw, Danitra (Edmond) Arredondo went on to earn a master's degree in education from the University of Maryland, College Park.

The Houston Independent School District is the largest school district in Texas and the seventh-largest in the United States. It serves approximately 215,000 students at 283 campuses and is one of the largest employers in Houston, with about 29,000 team members.
Read more here.
Back