Bruce Armbrust '94 is Lake Tahoe Community College's 'Teacher of the Year'
July 16, 2017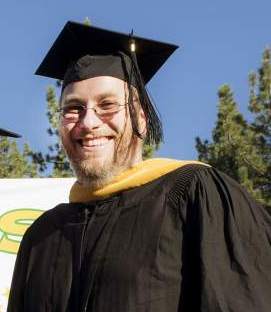 Bruce Armbrust, instructor of mathematics and physics at Lake Tahoe Community College and 1994 graduate of DePauw University, is the recipient of the college's "Teacher of the Year" award. The honor, selected by LTCC's students, recognizes Armbrust for his outstanding work in the classroom and dedication to his pupils.
"Armbrust started at LTCC in 1999, and has been a perennial favorite with students ever since," notes the Tahoe Daily Tribune. "He's known for being tough but extremely fair and approachable, with a great sense of humor ... To other college faculty members and staff, Armbrust is known to be clutch and willing to step in to solve a problem without hesitation. He's been active in Academic Senate, has been a student club advisor to the Honor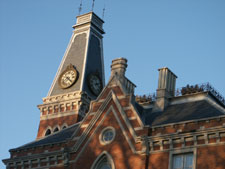 Society, and has been the friendly 'Mad Scientist' at LTCC's popular Halloween Treat Street event for a few years now."
A Rector Scholar at DePauw, Armbrust earned an M.S. from Colorado State University.
Read more at the newspaper's website.
Back