The "Softer Side" of Megyn Kelly May Be a Tricky Sell for NBC, Says Prof. Jeff McCall '76
September 21, 2017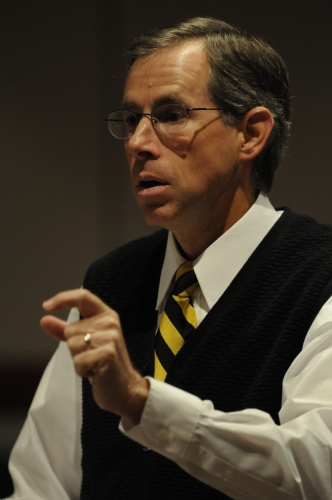 In launching a morning program hosted by Megyn Kelly, "NBC faces a task similar to the one CBS grappled with when it hired Katie Couric, long known for her convivial morning-show personality and tried to use it to shake up the format of the more serious CBS Evening News between 2006 and 2011, says Jeffrey McCall, a professor of media studies at DePauw University in Greencastle, Indiana," notes a Variety story today.
The publication's Brian Steinberg writes, "Kelly is best known as the hard-edged news anchor who wasn't afraid to push back on conservative orthodoxy at Fox News Channel. Her new employer, NBC Universal, is trying to trot out a softer side. As NBC prepares to launch a new morning show led by the much-scrutinized Kelly, it has unleashed a promotional salvo that speaks less about her news chops and instead tries to unveil other facets of her personality."
Professor McCall, author of the book Viewer Discretion Advised: Taking Control of Mass Media Influences, tells Variety, "Kelly is known as the smart and aggressive news interviewer and now she is going to be trying to appeal to a different kind of audience in a calmer, more featurish setting."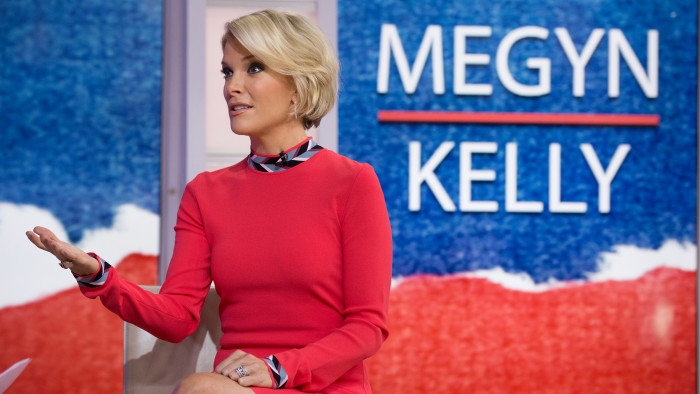 The new program, Megyn Kelly Today, debuts Monday.
You'll find the complete article here. (photo at left by Nathan R Congleton/Today)
Jeff McCall is a former journalist and 1976 graduate of DePauw where he was a Rector Scholar and speech (communication) major and worked on student radio station WGRE, which he now serves as faculty adviser. McCall earned a master's degree from the University of Illinois and a Ph.D. from the University of Missouri.
Frequently cited in stories covering media matters, Dr. McCall talked with The Hill last week about controversial tweets made by an ESPN anchor, and he authored a recent column on the responsibilities media outlets need to acknowledge. He has been quoted in more than 100 newspapers, including the New York Times and Washington Post.
Source: Variety
Back