Gotham Star Drew Powell '98 Visits Hometown TV Station
September 20, 2017
Drew Powell, the 1998 DePauw University graduate who portrays Butch Gilzean in Fox's hit series Gotham, is taking a break from Hollywood and visiting his family in Lebanon, Indiana. This morning, he stopped by Indianapolis Fox affiliate WXIN on the eve of the first episode of his show's new season and the transformation his character undergoes.
DePauw comes up during Powell's conversation with anchor Ray Cortopassi.
The segment is available at the station's website and is also embedded below.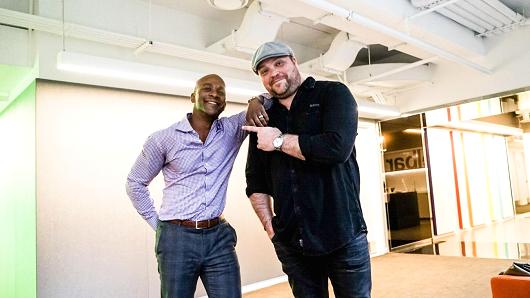 An English (literature) major and Media Fellow at DePauw, Powell's resume includes a role in the big screen remake of Straw Dogs. He's also made appearances in The Mentalist, NCIS: Naval Criminal Investigative Service, Grey's Anatomy, Modern Family, Castle, Necessary Roughness, Bones, Leverage, Malcolm in the Middle, True Blood, CSI, Ponderosa, The Office, 1408, House, Psych, Memphis Beat and ER. He also performed in The Pee Wee Herman Show on Broadway.
In January Powell sat down for an interview with his DePauw classmate, CNBC's Jon Fortt, for the latter's Fortt Knox podcast. Read more here.
Source: WXIN-TV (Fox)/Indianapolis
Back