Media Ownership Limits "Don't Make as Much Sense Anymore," Argues Prof. Jeff McCall '76
September 22, 2017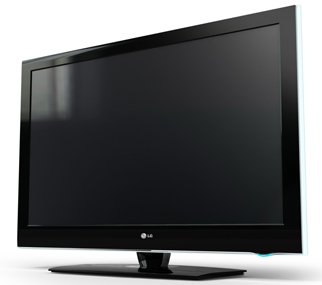 "A pending deal that would consolidate ownership of Sinclair and Tribune TV stations is taking heat from a diverse group of opponents, but it's still early on in the federal regulatory review process, and potential changes to media ownership rules could influence the outcome," notes an article being distributed this afternoon. Mariam Baksh writes that "the biggest obstacle for Sinclair to overcome might be a rule that caps the number of TV stations a company can own, as a function of its national audience reach. In 2004, Congress put that threshold at 39 percent of U.S. households."
The piece calls on several media analysts, and includes the reflections of Jeffrey M. McCall, professor of communication at DePauw University.
"It's hard to say we're restricting the flow of ideas in an era where the internet has gazillions of ideas all the time from all kinds of perspectives," Dr. McCall is quoted as saying. "So the ownership limits that were put in place at one point to make sure that there were lots of voices in the marketplace don't make as much sense anymore. I think we're going to see that 39-percent limit being questioned."
Read the complete text -- "Ownership Cap Rules May Play Decisive Role in Sinclair-Tribune Merger" -- here.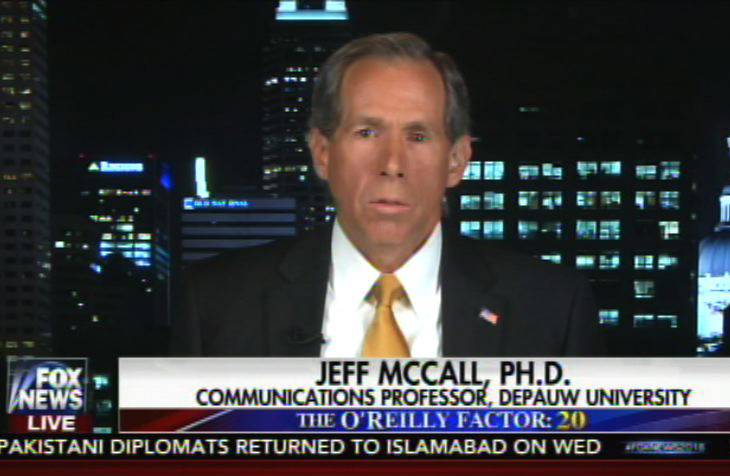 Jeff McCall, author of the book Viewer Discretion Advised: Taking Control of Mass Media Influences, is a former journalist and 1976 graduate of DePauw where he was a Rector Scholar and speech (communication) major and worked on student radio station WGRE, which he now serves as faculty adviser. McCall earned a master's degree from the University of Illinois and a Ph.D. from the University of Missouri.
Frequently cited in stories covering media matters, McCall was quoted yesterday in a Variety story on Megyn Kelly's new NBC program and talked with The Hill last week about controversial tweets made by an ESPN anchor, and he authored a recent column on the responsibilities media outlets need to acknowledge.
Back