Northwestern U Football Assistant Matt MacPherson '99 is Promoted
January 9, 2018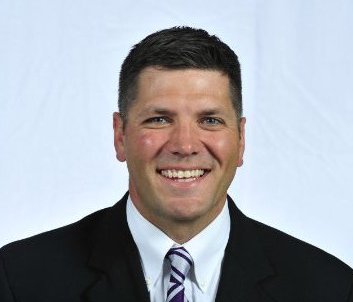 Matt MacPherson, a 1999 graduate of DePauw University, has been promoted to special teams coordinator and cornerbacks coach for the Northwestern University football program.
"MacPherson just finished his 12th season as the Wildcats running backs coach and recruiting coordinator, and his elevated role includes a return to the defensive side of the ball," notes an announcement. "The Dayton, Ohio, native was a two-time First Team All-Conference linebacker at DePauw University, as well as the Tigers' Defensive Player of the Year as a senior. His served as a defensive graduate assistant for Northwestern from 2000-02, as defensive coordinator and linebackers coach at Kenyon College in 2003, and as safeties coach at Eastern Michigan University from 2004-05. During his tenure in Evanston, MacPherson has coached two of the three most productive running backs in Wildcats history in Justin Jackson and Tyrell Sutton."
Read more here.
In 2010, MacPherson was inducted into the Northridge High School Athletic Hall of Fame. You'll find details in this previous summary.
Back